Quilted Patchwork Purse
Why buy the same quilted purse everyone has? Be unique...
Choose your color scheme. Decide the combination that works best for you. It can be bright and colorful of soft and subdued. Maybe you want something monochromatic with different tones of the same color or with every color in the rainbow.
Do you have a special piece of fabric you would like included? Something vinatge, maybe from a piece of clothing that is special to you. I can do that too.
$45.00
$55.00 with monogram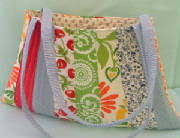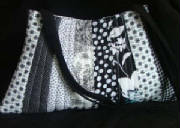 Coordinating fabric used for the lining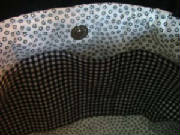 A roomy bag with a large interior pocket divided into three sections.